For my second unit of crossbowmen, I am painting the pants a khaki color instead of the leather scheme I used for Vespero's Vendetta and The Marksmen of Vespero.
The painting process actually began with the base coats I referenced a few weeks ago. You can that information
here
.
Shading was accomplished by applying a couple of thin layers of Vallejo Khaki.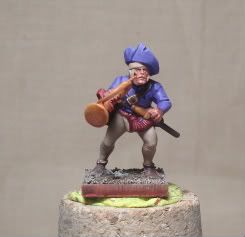 As I moved towards highlighting, I started to include Bleached Bone into the mix. I also used thinner and glaze to keep the paint thin.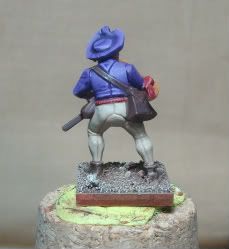 As I concluded the highlights, a little drop of Dead White was included in the mixture.