All over the internet, people post their army lists and look for feedback, but rarely do I read actual tactical comparisons between armies and how specific missions impact them. That is the goal of the Monday Match-up. Each week, I will post a mission, an army list, and maybe a few "conditions" that will influence how the game will be played. The idea is for readers to post the army they would be playing and how they would approach the mission considering the details provided.
Monday Match-up for 01/17/2011

The Mission
Capture and Control using Pitched Battle Deployment
The Board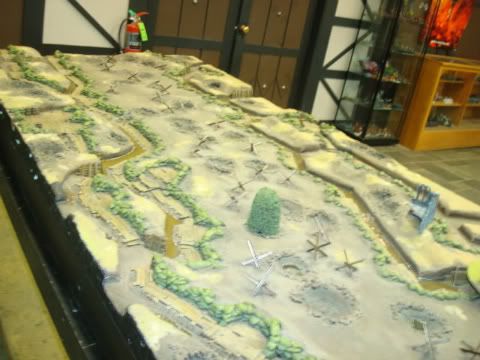 (Images from the Chicago Battle Bunker)

The Army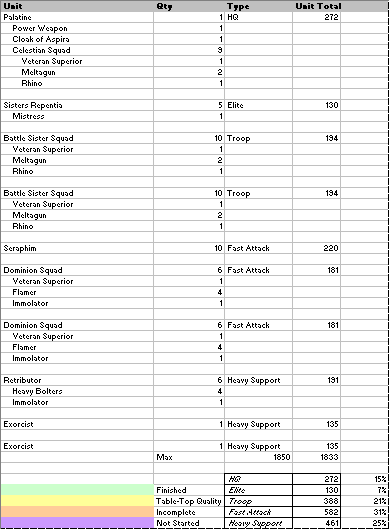 Special Conditions
1. The field has been littered with mines. Whenever a unit moves across anywhere that is outside either player's deployment zone, roll a d6. On a roll of a 1, your opponent can place a small blast template over the unit. Models touched by the template take a STR 3, AP -. If the unit takes any wounds, they must also test for pinning.