Making a Movement Tray
With one skeleton finished, I knew I was going to need something to start moving the unit around once I started painting them. While wandering Hobby Lobby with my family, I realized that I could make a movement tray using the basswood that was sold there. Now I am not claiming this was an original idea, I am certain I have read it here and on other sights, but until this moment, I hadn't considered it. Now with the basswood staring at me, and at such a cheap price, I decided to give it a shot.
Materials
3/32" x 4" x 24" – Basswood (2.58 @ Hobby Lobby)
5/32" x 5/32" x 24' – Basswood (0.53 @ Hobby Lobby)
Elmers Wood Glue (1.99 @ Hobby Lobby)
Sanding Block (3.99 @ Menards)
Exacto Knife (2.99 @ Menards)
Dremel w/ saw & sander attachments (Free @ Christmas)
To start the process, I glue the edging to one side of the flat basswood using Elmers Wood Glue. I then use some clamps to keep the edge in place while the glue dries. Once the glue is dry, I slice the basswood edging using a hobby knife. With the one edge complete, I proceed to add the next one which will be the front of the tray using the same process. After that, I measure the width of the tray by using actual bases and marking the wood with a marker. In this case, the tray is going to be five models wide. With the tray marked, I add the last edge using the same process. Once the glue is dry, I use the dremel to remove the bottom of the tray by cutting against the one edge. With the excess remove, I start to sand the tray with a dremel then switch to a sanding block for the final step.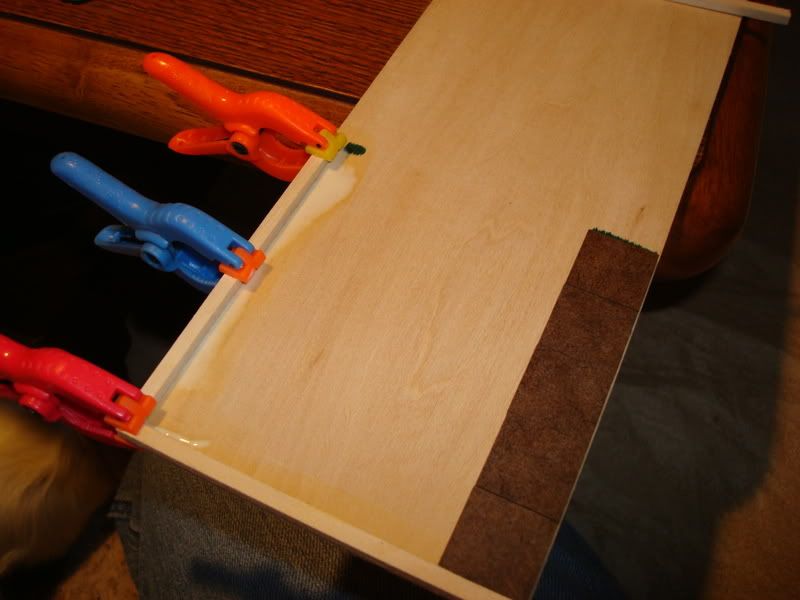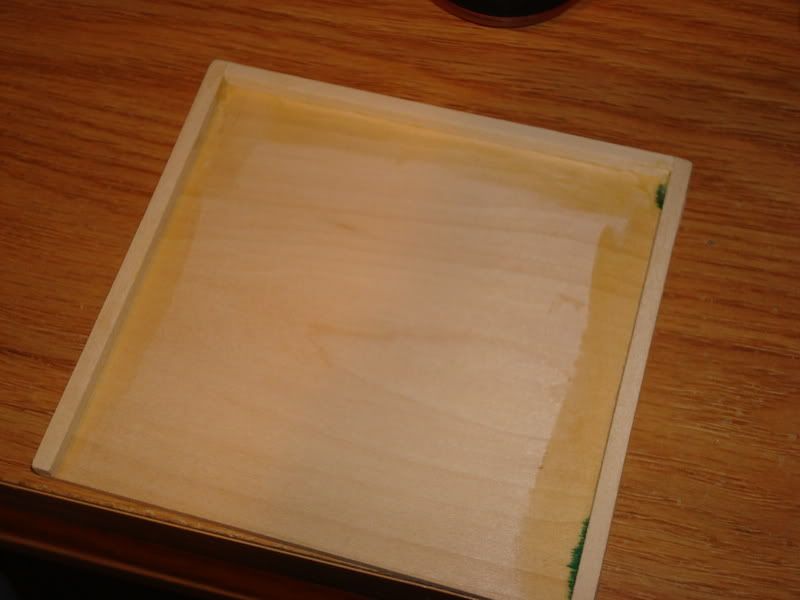 I plan to return to the tray after the skeletons are done so I can paint it and experiment with an idea I have for the army. So consider this topic to be continued.