When it came to painting the cloth sections of the fimir model, I needed to use colors that would help unify the model with the color scheme of the ogres. At the same time, I wanted to make the fimir to look distinct and not just a retread of the same colors on the ogres. To this end, I decided to include the purple scheme I used with the ogres, but only in a minimal fashion.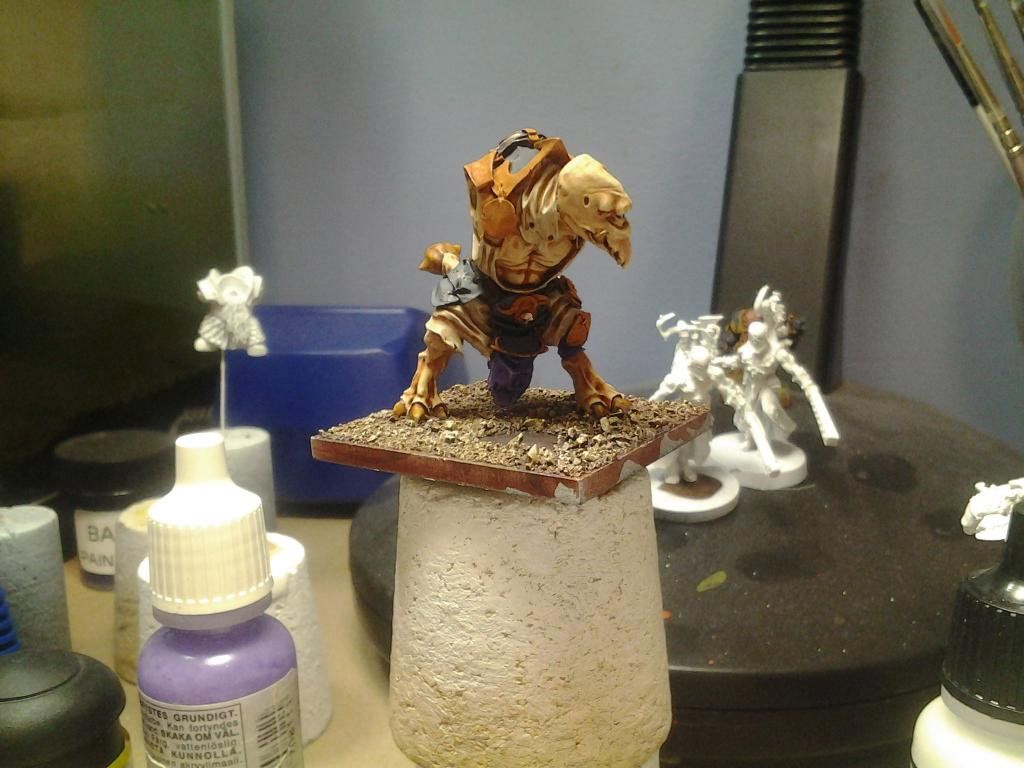 The process of painting the purple begins with a solid coat of Vallejo's Hexed Purple [4:1; Paint:Thinner]. I usually need to apply this layer in two or three coats to ensure that the white primer is not bleeding through the purple. Once the layer has dried, I give the model a healthy coat of GW Leviathan Wash and set it aside until the next day.
Upon returning to the model, the first layer is a couple of coats of Vallejo's Hexed Purple that has been mixed with some Vallejo's Medium Glaze [3:1:1; Paint:Glaze:Thinner]. When applying this coat, I try to paint it away from the sections that I want to remain the darkest purple. The first layer of the mix is also started a little deeper in the model compared to the second and third layers of the mix.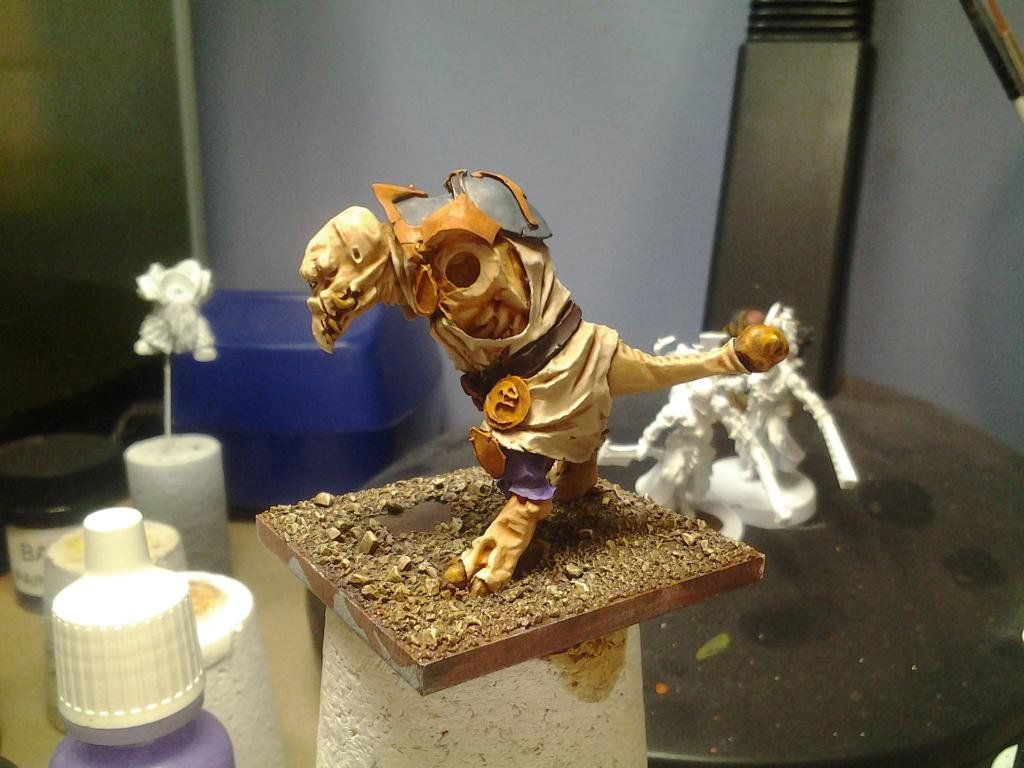 Moving to the next mix, I begin the highlighting process by applying a thinned layer of Vallejo Hexed Purple mixed with Vallejo Violet Blue [4:1:1:1; Hexed Purple:Violet Blue:Glaze: Thinner]. Since this layer is less opaque, I only apply one full layer and follow it up with a slight touch-up on spots that don't meet what I am wanting. After the last layer is applied, I quickly move to the next layer which is the primer mixed with the addition of a drop of Vallejo Skull White and a drop of Vallejo Glaze Medium. Similar to the prior layers, I apply it with a brush stroke that moves away from the darkest sections. Once the layer is applied, I go over the highest points of the model with the mix.
The next few layers continue the process of highlighting the purple sections by adding either more Vallejo Skull White or Vallejo Violet Blue. With each layer, I try to gauge whether or not to add more paint thinner or glaze to the mix. I also switch from a 00 size brush to a 0/10 size to better control the application of each layer.